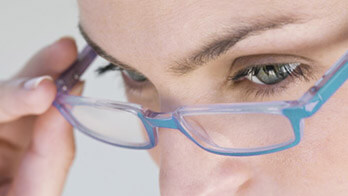 TERMS
Products covered by guarantee
All the progressive lenses form the range in the price-list.

Period of cover
30 days from the date of issue of the Ital-Lenti delivery note.
Guarantee procedure
Call the number 0437/454422 and give details of the progressive lenses to be replaced (power, order number and date, delivery note number).
The customer can place a new order for: 2 progressives lenses (different geometry) or 2 bifocal lenses or 4 stock single vision lenses (2 for close and 2 for distance) – in all cases with the same powers as the original order.
The  Ital-Lenti operator will enter the new order as a sale under the terms already recorded for the customer in question.
The customer sends the progressive lenses to be replaced within 30 days of the original delivery note date to the company HQ in Puos d'Alpago (BL). The return note must contain the reason for return, the original delivery note number, reference details of the lenses accepted in replacement.
Ital-Lenti will issue a credit note on receipt of the returned lenses, under the following terms and conditions. 
The value of the replacement lenses must not exceed the value of the original items supplied.
Total replacement only in the event of complete non-tolerance 
50% discount if the prescription has been changed by a maximum of 1.00 dioptre from the original order.
N.B.
Progressive lenses may only be replaced once.
The guarantee does not apply to lenses that are free gifts.
Compliance with the guarantee procedure and return of the lenses to be replaced are necessary conditions for operating the guarantee.
ITAL-LENTI Progressive lens Tolerance Guarantee 
Opticians can offer their patients the Tolerance Guarantee for progressive lenses which patients can request from the practice from which they bought their lenses within 30 days from the date of the purchase receipt.
The guarantee covers all situations in which, within the period indicated, the patient does not get on with the progressive lenses.
After-sales guarantee (for the public only)
ITAL-LENTI complies with EC Directive 99/44 and Italian Legislative Decree no. 24 of 2002 on the subject of "After-sales guarantees for consumer goods".
Treatment Guarantee
2 years: the guarantee covers only defects resulting from product flaws. It does not cover defects resulting from the incorrect use and maintenance of the lenses (exposure to heat sources, contact with chemical substances or solvents including hair lacquer, the use of abrasive materials, etc.).
LENS MARKING
All lenses of our own manufacture carry an invisible laser marking that proves their origin and authenticity.
A careful examination of the outer part of the lens may reveal this micro-marking.