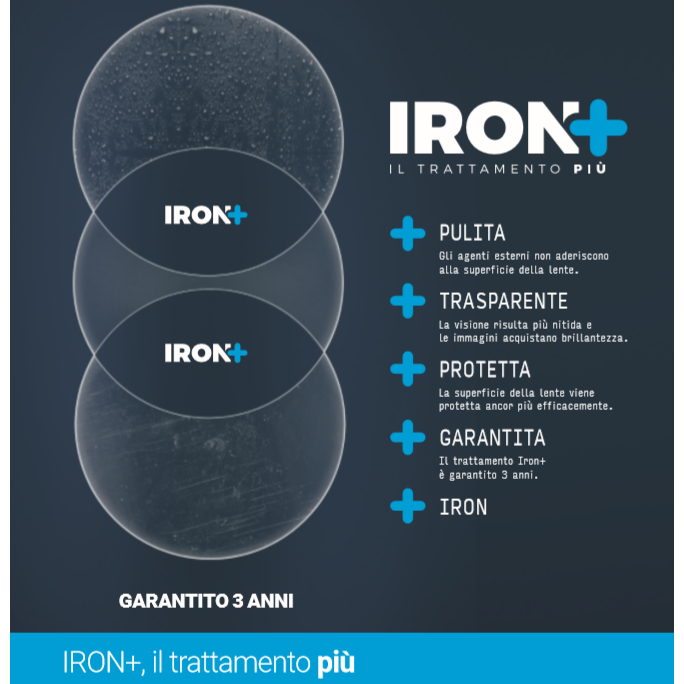 The super-hydrophobic anti-reflection coating
The IRON SUPER-HYDROPHOBIC anti-reflection coating is the Ital-Lenti top-of-the-range treatment. With a coating of no less than 16 LAYERS, these lenses are immune from attack by dirt and wear and tear. Thus well protected, the lenses are incredibly tough and long-lasting, as strong as iron in fact.
LONG-LASTING
The hardener in the coating acts not only against micro-agents but also against more invasive stresses. The lens is therefore protected from scratches and abrasions for a much longer life.
EXTREMELY EASY TO CLEAN
The IRON coating's special properties protect the lens from dust particles and dirt. This keeps it free from powdery deposits for much easier cleaning.