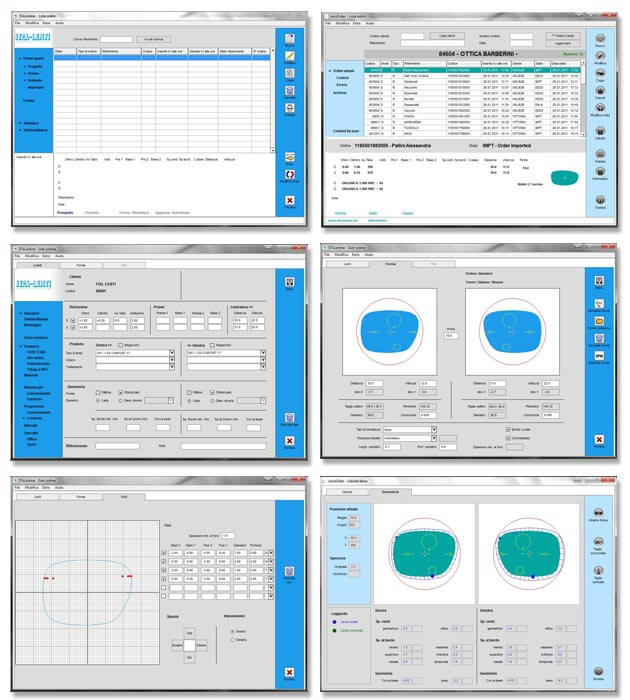 Lens orders can now surf the web
Ital-Lenti has developed an IT system that allows opticians to place orders online using an application that guides them through the process with simple instructions to ensure a high-precision result.
This software makes possible an immediate lens thickness check in relation to the material and power ordered with the option to choose from a vast catalogue of cut lens shapes.
It is also possible to specify the hole and groove sizes and positions for lenses to be fitted to rimless mounts.
This state-of-the-art ordering system dramatically speeds up delivery times and keeps opticians constantly informed about the progress of their orders.
What's more, this system also drastically reduces margins of error since the specifications are recorded directly by users who are guided step by step through the system.