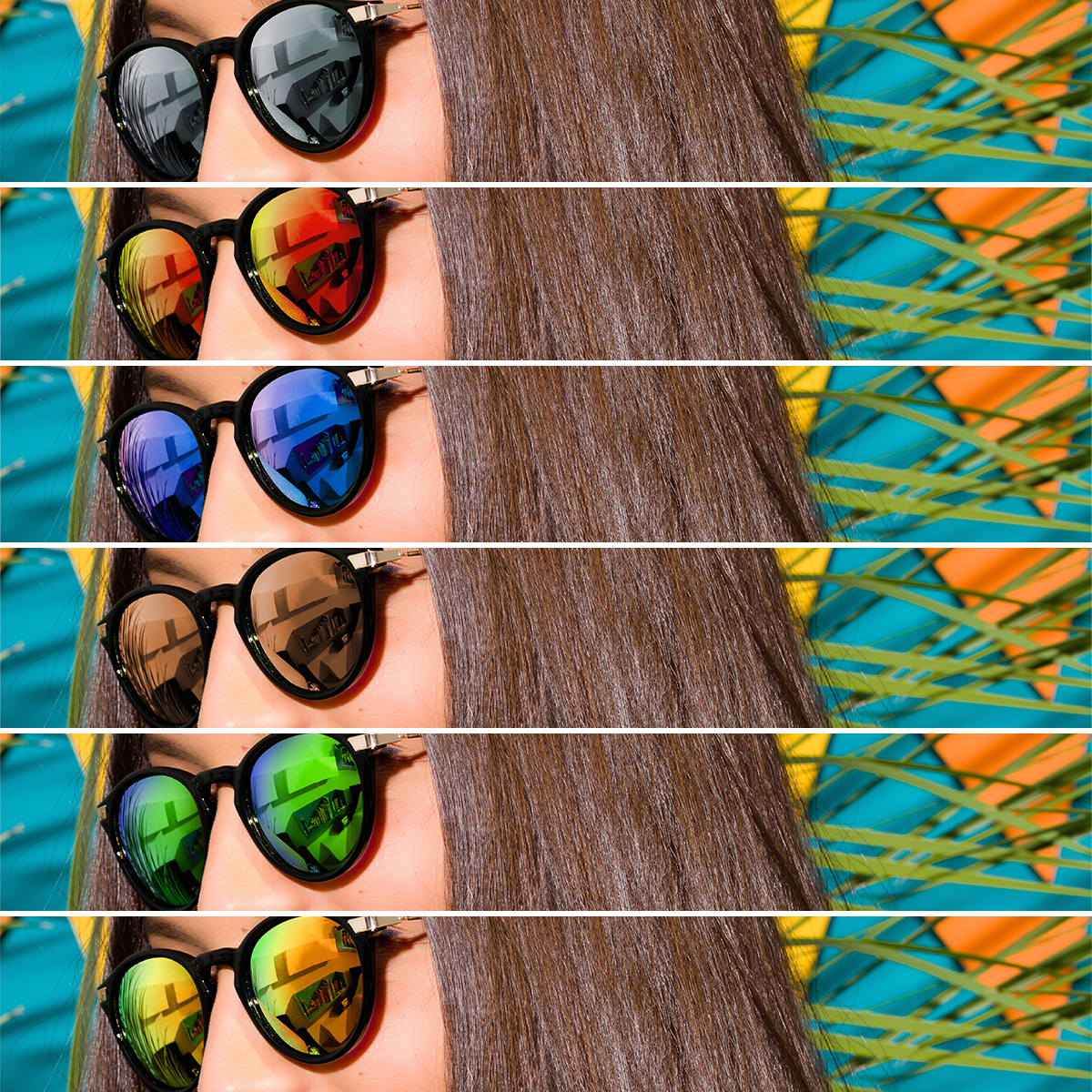 Mirror finish is the trend of the moment.
From a technical point of view, it is a treatment that improves the performance of the lenses outdoors, especially for those who practice outdoor activities such as skiing or water sports, but its success depends by its aesthetic component. It gives it a strong personality and eyewear, completely hiding the eyes of those around us in the face, gives a touch of mystery that intrigues and fascinates.
Ital - lenses can apply iridium treatment to any lens view of its production , monofocal or progressive, in a range of colors is difficult to beat on the market.
The RED and GOLD , for those who are particularly attentive to the dictates of fashion and loves to style a little ' retro . The BLUE and GREEN, however, especially for those who need excellent optical performance in sports. In the latter case is particularly winning the combination with the lenses 4SPORT combined with computerized cutting system TOP -CUT , a combination that makes every frame of mirrored lenses applicable to any base.